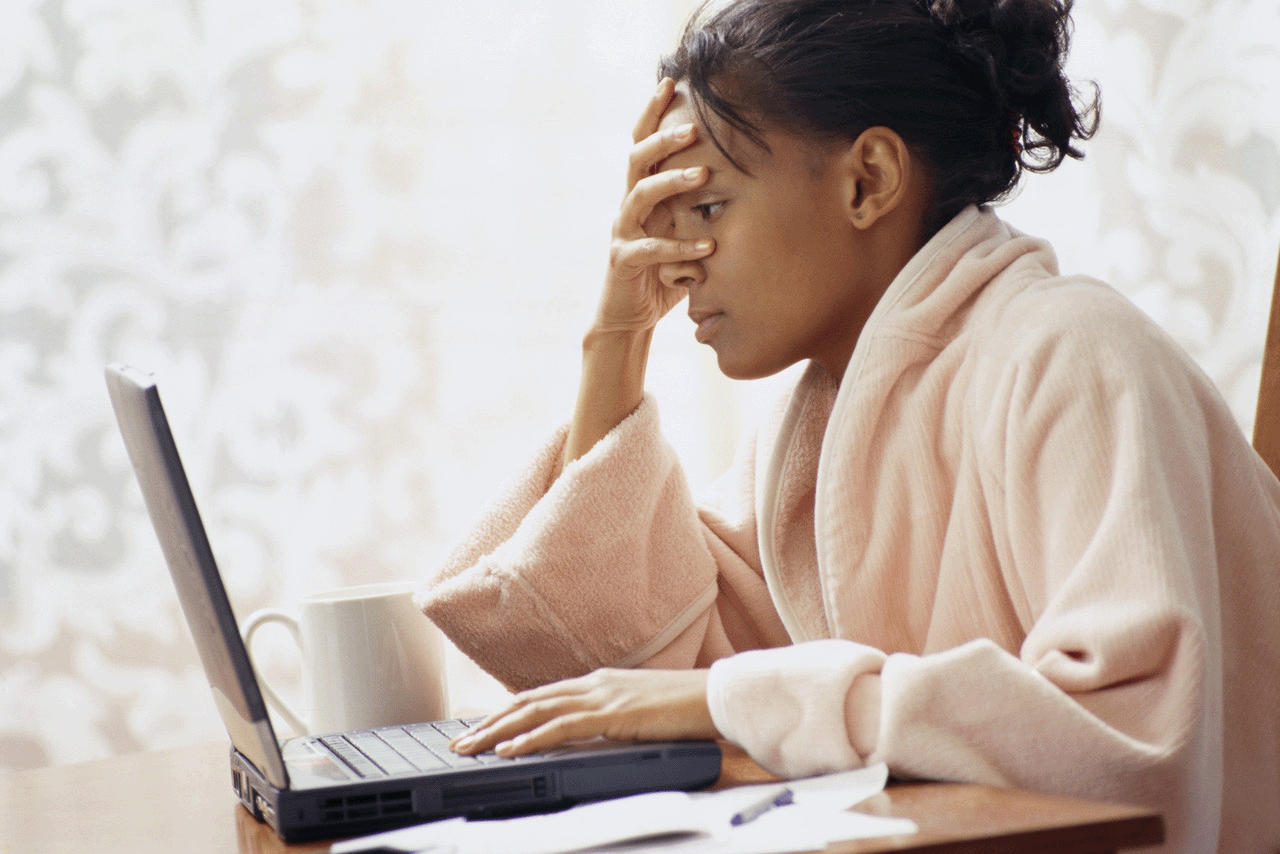 Not me, but this is pretty much what I look like right now, but I have a leopard robe.
Rising Frustration #1
I'm finding it increasingly difficult to find time to blog these days. It's been a whirlwind of a week and now Valley Stream Son's camp ended. Arrggh! In addition to that, Valley Stream Daughter's camp closed early yesterday due to the weather. Double Arrggh! Not only were they home longer than usual, but they have been pretty vocal about the amount of time I've been spending on the lap top. I'm not sure if it's a complaint or if they want me off so they can play games on it. If I change up my routine and blog at night then it will affect cuddle time with Valley Stream Dad. Either way, I can't win. My sitters are on vacation so I can't even call them to come over and play with the kids while I type away. I'm headed for frustration and I have alot to blog about and so many places to post them. What to do?
Rising Frustration #2
I'm sitting here supervising breakfast time with Valley Stream Kid who simply refuses to eat in a timely manner. I don't get it. He's a boy. Aren't boys supposed to shove everything into their mouths? A few of my
Facebook
fans have suggested the following:
Make it a game

Make cute mini pancakes or waffles

Serve waffles with peanut butter and chocolate (really?)

Put an array of food out from which he can choose (who has time for that?)

Continue to bring out unfinished food for lunch and dinner while the others eat different foods

Give him a set time to eat and when time is up it's up (seems a bit cruel, but worth a try)
I'm a little concerned about using some of the methods, but I may try some others. A few foods I know he will eat are:
Chinese Fried rice

Apple Sauce

Baked chicken

Peanut Butter & Jelly Sandwiches

Tacos

Chicken Nuggets
I'm starting to think that breakfast foods are about to get a little interesting around here.
What are your suggestions?
Follow Valley Stream Mom on Facebook or on Twitter @valleystreammom.