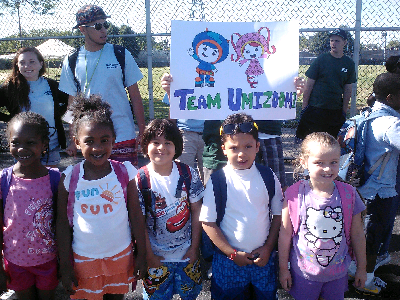 What a day! This morning marks the beginning of my true summer, minus my parents, little sis, and nephew visiting this week from Ohio.
I had to run Valley Steam Son to camp in one direction and then drop Valley Stream Daughter at camp in another direction. Never mind that
Barrett Park
doesn't show up on anyone's GPS. My friend had the same problem. I think the park is in a Bermuda Triangle type space because my GPS didn't work the entire route as I maneuvered my way there. I was told by another mom to input a house address next to the park for directions. That's a good tip for you new parents next year. Who knew? Again, that's what this blog is all about!
I loved that Valley Stream Daughter knew half of her group and I'm sure she'll be friends with those she didn't know in a few days.
Gotta run! Both kids worked up an appetite AND I have to prepare for a birthday celebration for both Valley Stream Son, who turns 4 today, and Ohio Dad who turns 70.
Enjoy this beautiful day!!