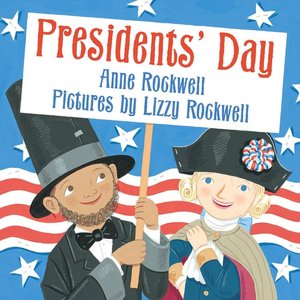 Last week, both of my kids came home from school wearing George Washington and Abraham Lincoln hats. I thought they were absolutely adorable. My daughter asked me out of the blue, what number is President Obama? Yes! As a volunteer for
Gen44NYC
, I knew this one! I told her, President Obama is the 44th President of the United States. She then asked me what number George Washington was. Yes! I know this one too. I told her that George Washington was our first President. She asked where is he now? Uh oh. My daughter is very sensitive when it comes to hearing of people being sick or deceased. I thought this one over briefly and gently said, he's with God. She said ok. Whew!
Abe Lincoln Paper Hat Craft
George Washington Coloring pages
****************************
History of President's Day (www.History.com)
Presidents' Day, celebrated each year on the third Monday in February, is a day when Americans honor the legacies of the U.S. presidents. The holiday was established in 1800, when Congress declared February 22–George Washington's birthday–a federal holiday. Still legally known as Washington's Birthday, Presidents' Day has become a day to honor not only Washington, but Abraham Lincoln, the 16th U.S. president who was born on February 12, and the lives and accomplishments of all U.S. presidents.
Follow Valley Stream Mom on Facebook or on Twitter @valleystreammom.