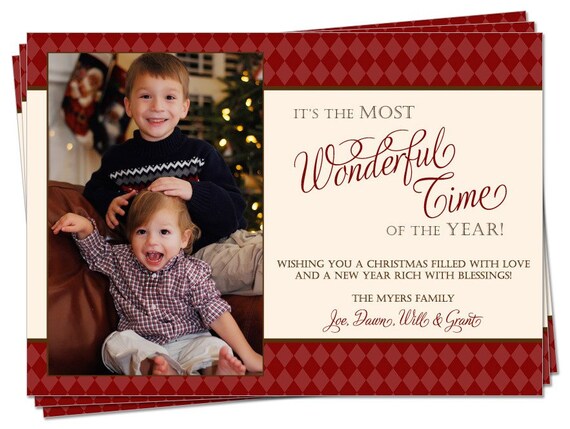 Not my kids
I am a huge fan of
Etsy.com
and all that it has to offer. Well, I have only purchased invitations and for Halloween I found my son's pirate hat made by
Mama Bees Designs
here. So all in all, I have had a pretty good experience. I do advise you to check the reviews of the seller before making a purchase. I did have a small issue with the timeliness of a product not listed above which was stressful but after reading the reviews I later learned I was not the only one.
Anyhoo, I wanted to share the holiday card I just purchased which is totally printable as a photo at your local CVS, Walgreens, Target or anywhere that has a working photo desk. It's been sometime since I've seen the photo desk open at our Target, so you may want to try somewhere else. You can also upload the file and have it delivered right to your very own home.
Follow Valley Stream Mom on Facebook or on Twitter @valleystreammom.